We asked Jennifer McCurnin, a bridal registry expert at Kitchen Collage in the East Village: What do couples need when they're starting from scratch? What about couples that THINK they have everything they need?!? (Spoiler alert … they don't!) See the advice she gives.
Get registered! Schedule an appointment with Kitchen Collage!
Whether you have your "everyday" set or are eating off paper plates, starting with quality dishes is the first step in creating a table that can host friends and family. "We start with the dish and build around it. You can also bring in pieces, like your grandmother's china to start from." Jennifer tells us. "We like recommending brands we know will be around that customers can add to later, plus have the quality to last through the years."
2. Supporting roles Flatware, glasses and serving dishes all play an important role in style and functionality. You won't always need a soup spoon or wine glass (though we often do...), but you don't want to be caught without them. Experts like Jennifer can help remind you of all the pieces you may still need to host any meal. That way you won't be running out the night before Thanksgiving to find a turkey platter.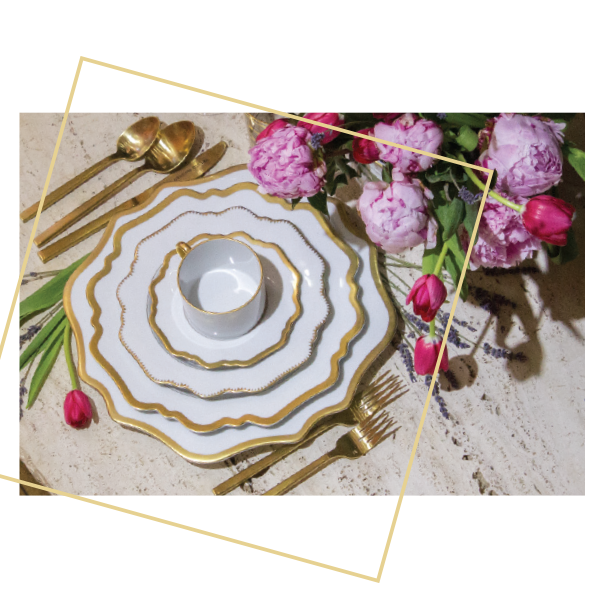 The final piece of a beautiful table is our favorite, COLOR! You can do that through linens, build layers and shapes with your plates and charger or simply add floral. "Building a beautiful table happens in layers. It's about using color, finishes, and textures to create a table that is a reflection of you and the amazing food you're going to serve on it."
More Inspiration Weddings: